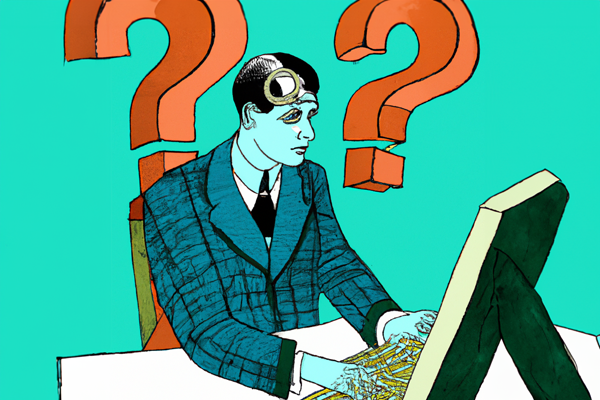 SEO, or Search Engine Optimization, is still one of the most powerful strategies your business can employ to generate online business in 2023. It doesn't matter if you're a local plumber or a large e-commerce brand; if you're not doing SEO because you've been told it doesn't work anymore, you are missing out on significant opportunities, not just now, but in the future as well.
Why is SEO important for businesses in 2023? There are six main reasons:
Brand Awareness: SEO empowers your brand to meet customers where they seek answers. By creating content that answers your customers' questions, you can introduce yourself to them in a way that provides value – you give them information or provide them with a solution, and they learn about who you are. You're not paying for the interaction or the introduction; you are simply providing them with value, and you get value back in the form of a potential customer.
Brand Authority: By creating blog posts and content that answers potential customers' questions, you establish yourself as an authority in your space. This not only makes your brand look better but also establishes a relationship of trust between you and the customer.
Opportunities for Driving Action: SEO in 2023 is not just about blogging. It's about addressing customer concerns and showing them that you know how to solve their problems. If you find them at the right place in their journey, where they need help with something or are ready to buy, you can lead them to purchase or contact.
SEO is Free: Once you create content and get it ranked, it will pull traffic for free – traffic that you otherwise would have paid for via an ad.
SEO Lives Forever: As mentioned above, once you rank SEO content for a keyword, it pulls traffic for free, and what's better is that it will likely rank for a long period of time. Once you plant your flag in that keyword, it's basically yours forever – unless, of course, your site gets an algorithmic penalty. This will pull clicks and impressions into the future, continuing to provide value for the long term.
Empowers Marketing Specificity: With SEO, you can create content that addresses very specific questions or concerns your customers may have. This allows you to market very specific services for very specific problems, allowing you to expand the breadth of your marketed services in a way that ads simply cannot.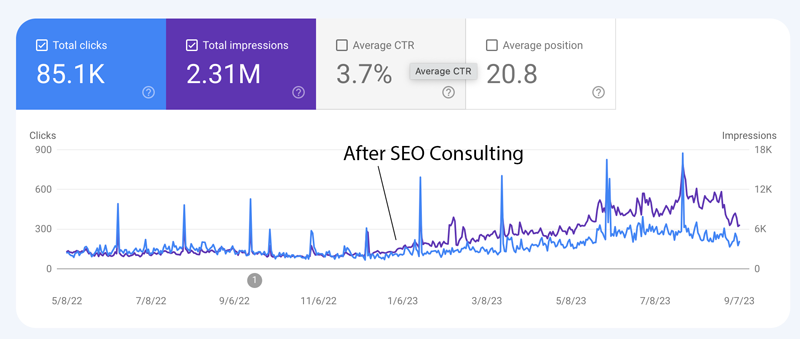 So you can see that a solid SEO strategy can provide value in ways that ads simply cannot. While ads are still important in the short term and for immediate exposure, SEO can provide long-term brand awareness, brand authority, and free marketing that ads simply do not. The thing about SEO is, it's not just about content. While content is arguably the most important part, there are technical aspects to it that are just as important. SEO involves appeasing both search engine algorithms and appealing to humans. These are the main elements involved in doing both
The Main Elements of Proper SEO
Technical SEO: Making sure your site is technically sound, which includes your site's load speed, the number of 404 pages on your site, making sure your pages are indexable, etc.
Backlinks: Links from other sites to your site show Google that your site is trustworthy or has content that is worth linking to. These 'backlinks' are essentially a vote to Google that your site is worth ranking.
Well-Produced Content: Your content has to be well-researched, original, thorough, and should link to studies and authoritative sources when appropriate. This shows Google that you aren't duplicating existing content and are publishing content that is not manipulative or pushing disinformation.
A Real Person behind the Content: Google wants to know that the person creating the content on your site is real and an authority on the subject they are writing about. This means being open about who you are on your site and publishing your content under your name.
User Experience: Your website should be user-friendly, mobile-friendly, and ultimately, present content in an easy-to-digest way. The signals that Google gets from your users will indicate it is a good site and will reward it appropriately.
Meta Data: Having optimized metadata, including Titles and Descriptions, is important for communicating what your content is about. This is the main way that Google interprets your content.


Why You Need an Expert to Implement Your SEO Strategy
So you can see that SEO, intuitively, requires a lot of technical knowledge and work to do correctly. I've been doing it for 10+ years, in both e-commerce and lead gen settings. I've 10xed traffic for many companies in short periods of time, through both my signature blend of highly specific content, as well as landing page creation, backlink profile audits, and technical SEO optimization. So if you're looking to step up your SEO game and get in front of the audience looking for you, contact me today.